Maybe, if we get creative.
This column is part of a network of newsletters by The XC - a new running publication. Feel free to follow us on Twitter, or subscribe to our original newsletter.
By: Alex Cyr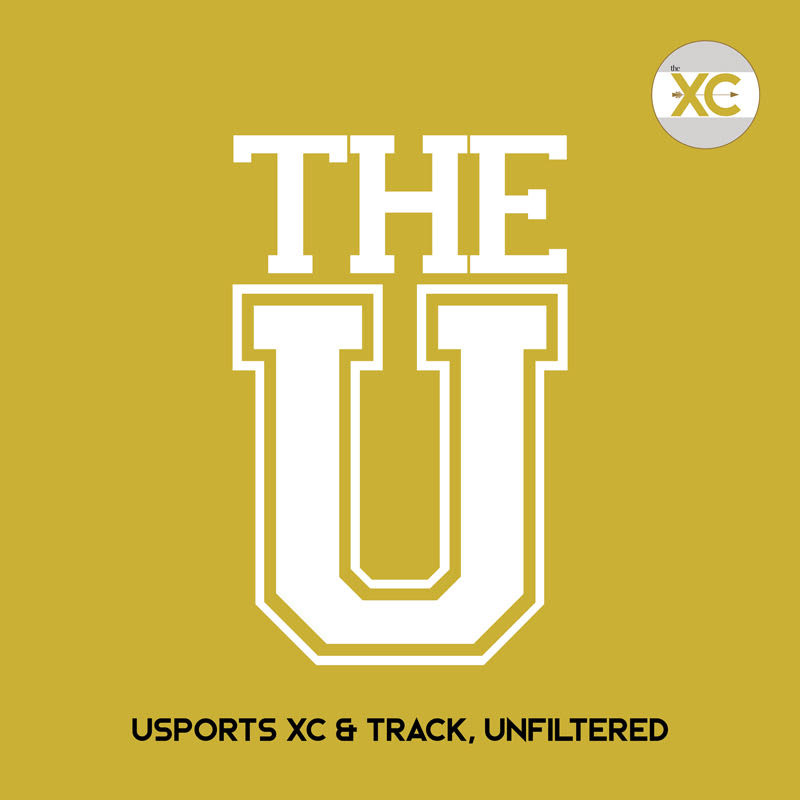 Canada's varsity sport governing body U SPORTS announced the cancellation of all its fall national championships due to COVID-19 on Monday. That means no cross-country final.
Or does it?
A sanctioned race won't happen - U SPORTS simply cannot have in-person events when an increasing amount of its member institutions (like Victoria, McGill, McMaster and Dalhousie, to name a few) are reverting to online classes. But as varsity athletes get fit and restless, it's worth exploring the option of holding an open national championship, independent of Big Brother – a "Not-U SPORTS" final, if you will.
In this exhibition race, athletes eligible for U SPORTS could enter without having to use a year of eligibility. Winners would not be crowned 2020 U SPORTS champions, and they would not get the classic medals, All-Star honours or flat-beak hats (nobody wears it quite like Laval's Antoine Thibeault, anyway.) Participants would instead race each other at a neutral location to earn bragging rights, celebrate fitness, and achieve some semblance of normal.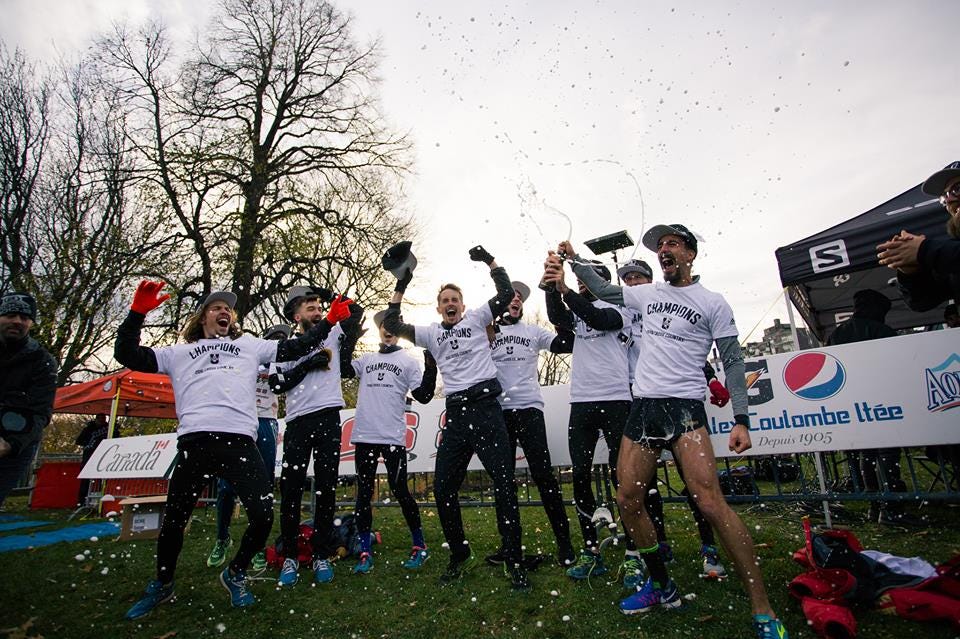 The 2016 Laval Men sporting their new flat-beak hats and celebrating their U SPORTS victory on the Plains of Abraham.
Is this possible? Sure.
Organizing this event would surely come with a few challenges, but they are surmountable. First, the race would have to be arranged independently and somewhat covertly by athletes and coaches. That would take time, energy and savvy, but it would hardly be the first time athletes organized a gathering adjacent but unrelated to a national event. See: every varsity cross-country after party, ever.
Second, participants, unfunded by U SPORTS or their own universities, would have to pay their own travel and accommodations. Such a financial commitment, however, does not seem to stop several open athletes from racing at the Canadian open championship (ACXC) every year.
Third, some could see the results of this race as tainted, because some contenders will surely choose not to attend. But again, the "Not-U SPORTS" race would be for no established honour or title. Plus, the absence of key players is an inherent part of racing - the fact that Rachel Cliff did not compete at ACXC in 2019 does not make Gen Lalonde any less the champion.
Fourth, it could be difficult to find a host. Somebody would have to assume responsibility for the race, and hosting an event destined to be shunned by a chunk of society isn't exactly an opportunity that race organizers tend to jump on. See: every beer mile, ever.
This showdown would need to happen at a neutral, somewhat centralized location, like Peterborough, Cornwall or Sarnia. Or, maybe some well-respected race organizers take a chance on it, knowing they have support from the running community and are unlikely to be sued by an angry mom as soon as her rookie son coughs at the finish line. For the record, I'd nominate the all-stars at Fort Henry in Kingston.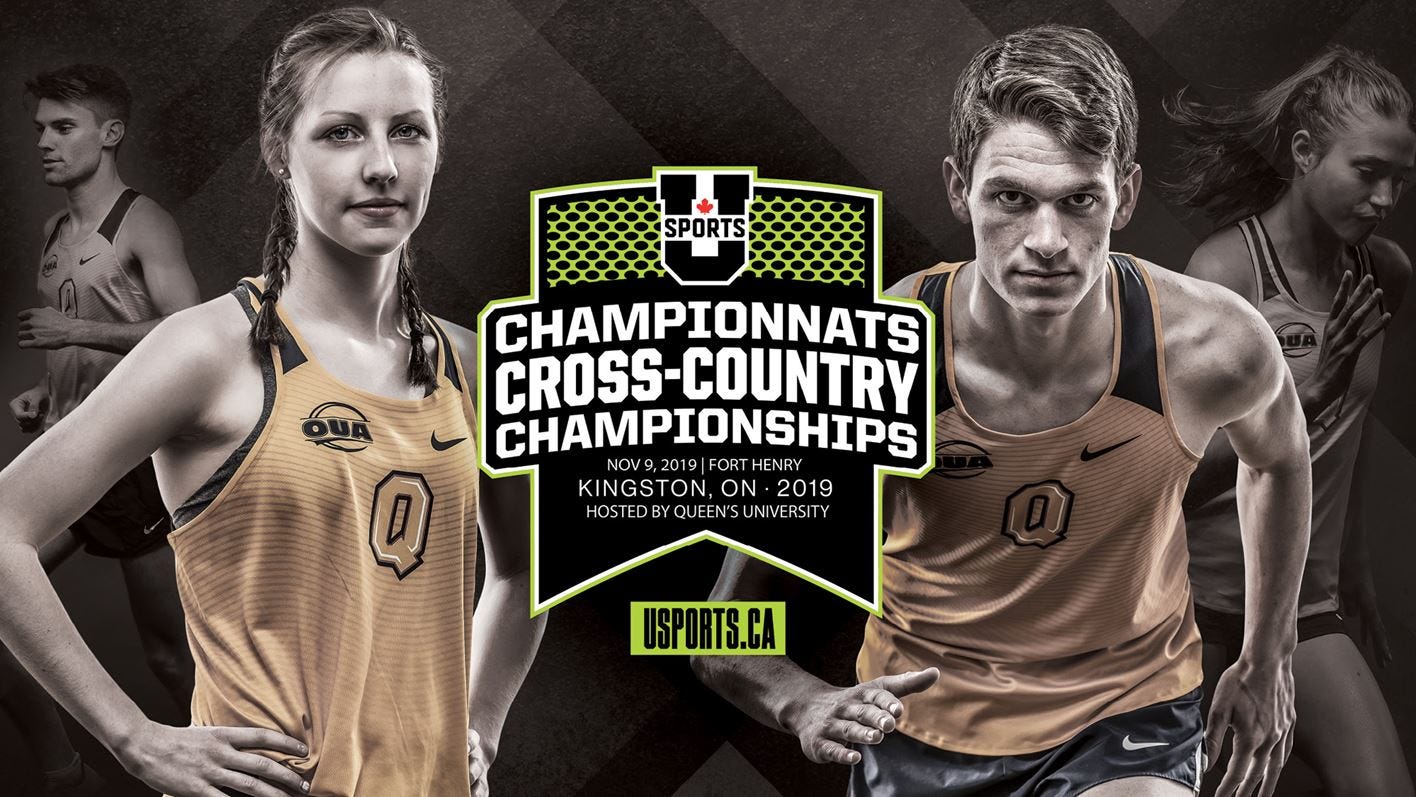 This feels like forever ago. Photo: gogaelsgo.com
Those logistical challenges are solvable, but they are just part of the concern around this race – we cannot forget about the hurdles the virus itself presents. Say Kieran Lumb or Branna MacDougall is sick, that could really suck for the 149 runners who are huffing and puffing behind them. But the rules of this open race could be fluid, and should hinge on Canada's containment of the coronavirus. Here are a few possibilities of how it could go down:
By November in Canada...
COVID-19 spread is high: Athletes start by themselves in 20-second intervals. Order of takeoff is determined by 2019 finishing times, with faster athletes leaving first so as to facilitate physical distancing. Results and team scores are based on finishing chip times.
This method would be the most disruptive. Each race would take roughly 90 minutes to complete (from first takeoff to last finish), and runners would still risk infection by inevitably catching up to each other. Plus, running by yourself and calling it cross-country would have Paavo Nurmi kicking around in his grave.
COVID-19 spread is moderate: Athletes start in groups of ten. Here too, groups are determined by last year's results to minimize clumping and encourage pack running among runners of similar speeds. That model is a bit more familiar. Again, the winner can come from any group of ten, and chip timing is used to determine individual and team results.
COVID-19 spread is low: Athletes run a normal cross-country race. In this situation, it feels exactly like U SPORTS, but the race still doesn't burn a year of eligibility, the winners do not appear on the national website, and no U SPORTS medals are given at the end. No, there isn't an after-party (as far as we know.)
The bottom line is: the better the virus is contained, the more an independent race that looks and feels conventional becomes a possibility in the fall. And if someone not named U SPORTS is keen to organize it, antsy runners could finally burst from their stables across the country on the hunt for pride. It could be the weirdest championship in "varsity" history, but it's the most normal option we've got.
---
Alex Cyr is a writer, runner and journalist living in Toronto, Ontario. Eleven weeks into the pandemic, he cracked and started a Youtube channel.